Case Study: Gaumard Scientific
Patient Simulator Creates a Media Buzz
THE CHALLENGE
Public relations succeeds as a sales-support tool, showcasing the capabilities of even the most complex technology to a variety of target audiences. In 2018, Gaumard Scientific launched the world's most advanced pediatric patient simulator, and Russo Partners embarked on a pursuit to highlight this innovation at the highest levels.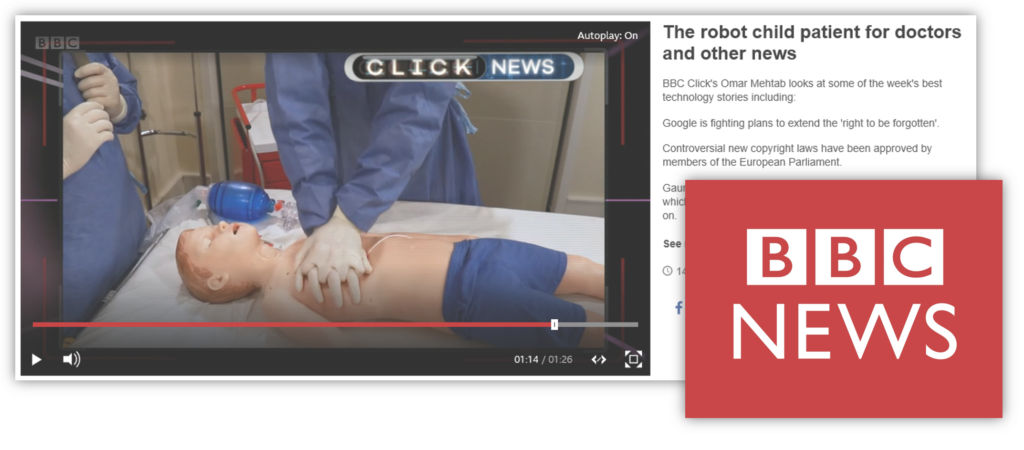 STRATEGIES AND TACTICS
Gaumard's pediatric simulator is interactive, responsive and life-like. Russo Partners created a multimedia campaign capitalizing on these qualities to make 'Pediatric HAL' stand out from the crowd.
First our team created an arsenal of television segments, videos, GIFs and other multimedia. Then the Russo Partners team worked tirelessly to explore every contact to place Gaumard Scientific at the forefront of health news and social media.
OUTPUT AND OUTCOMES
The estimated reach of traditional media was 676.3 million and Gaumard was featured in: BBC, Wired, Telemundo, NBC News Today and other top outlets.
On social media, videos and content of Pediatric HAL produce high rates of engagement and have been shared by hundreds of accounts.
Bottom Line: Gaumard expanded its share of voice by 20% and secured a dominant position over competitors.